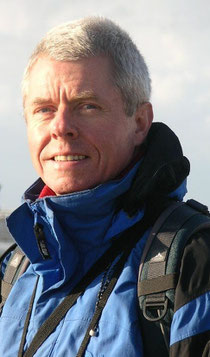 My name is Reinhard Haufe. I am a certified city guide according to "DIN EN" and member of "Verband der Berliner Stadtführer e.V.". I have grown up in Northern Germany not far away from Hamburg – the beautiful area known as "Wendland".
I am now living in Berlin since 1988 and have taken this city to my heart. I experienced both the time when Berlin was divided by the Wall and the fall of the Wall itself. This was an overwhelming and unforgettable experience. Since then, I have followed the development of the city very closely.
I am glad to see that Berlin actually has grown up to a metropolis of global rank and even so has maintained its distinctive charm.
The broad diversity of Berlin always appeared fascinating to me and I am on frequently discovery tour. Permanently I am discovering something new, exciting ore strange.
Berlin is infectious – make your own experience with the "Berlin virus"! I would be happy to meet you on one of my tours.
Reinhard Haufe (PhD)